Your dream home is just around the corner.
Buying a home is one of the biggest investments you will make, and it comes with long-term financial ramifications. The process calls for many informed decisions and good advice from a real estate professional. Erica will use her industry knowledge and hands-on experience to help you find the home you've dreamed of at the price you can afford. How does Erica help you find your perfect home? She sits down with you and listens to your needs and interests, assesses your financial state, and evaluates houses based your unique situation. The following is a list of questions frequently asked of Erica:
Do you require that I be pre-qualified or approved? 

No, but Erica can introduce you to a mortgage counselor and arrange to have you pre-approved if you wish. This can improve your negotiating position and enable you to achieve your home-buying objectives faster and with less stress.

Do you negotiate pricing? 

As a real estate agent, Erica will negotiate the best price and terms for you.

How do you determine my needs as a buyer? 

Erica helps you work out a realistic idea of the home best suited to your needs, including size, style, features, location, accessibility to schools, transportation, shopping, and other personal preferences. She can also suggest simple, imaginative changes that can make your home more suitable for you and improve its utility and value.

Will you show me the best homes within my budget? 

Erica helps you determine your price range, can suggest additional ways to accrue the down payment, and will explain alternative financing methods. She has access to a listing of all available homes in the multi-list system, can evaluate them in terms of your needs and affordability, and will not waste your time showing you unsuitable homes.

Will you notify me of any associated fees? 

Erica supplies information on real estate values, taxes, utility costs, municipal services and facilities, and discloses notices of proposed zoning changes that could affect your decision to buy.

What if I would like an attorney? 

Erica can provide you with a list of law practitioners if you choose to have an attorney review documents or oversee real estate closings.

What home inspections are available? 

Erica provides you with a list of qualified home inspectors, pest inspectors, surveyors, and help to coordinate inspection appointments.

How does the closing process work? 

Erica familiarizes you with the closing process and will obtain closing figures in advance of closing for your review.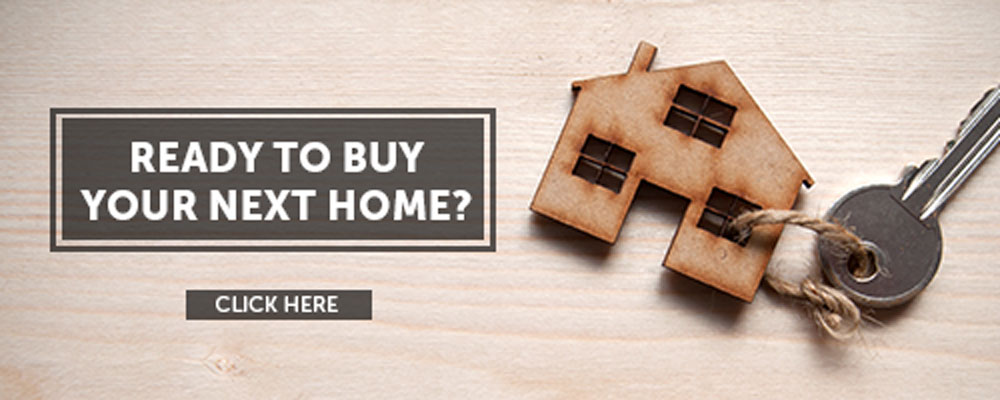 "Erica was really on the ball with getting things in order for me. She took care of the detail of finding me the right condo to buy and put things in order for me to sell our home. I would highly recommend Erica for any of your real estate needs."
Top 10 Tips for Successful Home Buying
Tip #1: Research Is the Key to Discovery
Home sellers won't call you with an offer to buy a maintenance-free home with a wonderful mortgage. You have to find the gems yourself! Only by reading available materials, talking to friends and experts, and spending time looking at different homes, schools, and neighborhoods will you end up with your American dream. Avoid the nightmares by learning how best to buy and maintain a home.
Tip #2: Make a Plan and Get Pre-qualified
Every important decision needs to be clearly thought out. Developing a home buying plan can help you focus on the important factors and organize the entire process. You may even want to use a binder with sections on house hunting, home financing, service providers, etc. Loan pre-qualifying helps you determine the home price you can afford and presents you as a genuine prospect to the seller. A lender typically uses the 28% formula (your monthly mortgage can't exceed 28% of your monthly income) in approving your loan. Planning your actions and getting pre-qualified will keep you out of "panic mode" and allow you to take advantage of opportunities. A thorough plan will save both time and money!
Tip #3: Value, Value, Value
The days of 10-30% annual appreciation have passed. Homebuyers in the 1970s benefited tremendously from what seemed like ever appreciating home prices. Nowadays, you're looking at slow growth while guarding against the possibilities of falling prices, skyrocketing ARM rates, and corporate layoffs that can dramatically affect your home values. The classic rule of buying the worst house in the best neighborhood still applies. If you buy with an eye towards improvement, you can customize the home to fit your needs. The saying, "make money buying a home, not selling one," should keep you focused on the long-term importance of the purchasing price.
Tip #4: Create a Top 10 List of Amenities
When shopping for a home, list the features (fireplace, fenced-in yard, new appliances, etc.) that are most important to you in deciding on which home to buy. Establishing "your criteria" early on will save time shopping for inappropriate homes and may keep you from buying a home on a whim. As detailed in Tip #3, your top reason for buying a home should be the value you are getting. Just remember, some of your top 10 amenities should logically be sacrificed if an incredible value is available.
Tip #5: Mortgages
Whichever loan you choose; make sure that you scrutinize all the closing costs. If you are required to have a mortgage escrow account and private mortgage insurance, make sure you understand the terms and cancellation procedures (your real estate agent has publications to assist you). Also, make sure there are no prepayment penalties so that you can utilize an accelerated mortgage plan. A good mortgage reduction plan can save you tens of thousands of dollars in interest costs, and shorten your loan term with only small extra principal payments. If you experience negative changes in your job, health, or marital status, you can revert to the standard payments in your mortgage contract.
Tip #6: Sign a Contract that Protects You
Make sure that the contract you put on a house allows you to arrange financing, inspect the home, and negotiate any problems that you uncover. Ensuring that the contract you sign minimizes potential legal battles will save you in the long run.
Tip #7: Put Yourself in the Seller's Shoes
You are about to make one of the most important decisions—one that will affect both your life and the life of the seller. If you take the time to understand the reasons the seller bought the home, their reasons for selling, and the home improvements they have or have not made, you'll be in a better position to evaluate the home and negotiate a better deal. In the end, the home buying process excludes the professionals and comes down to the individuals buying and selling the home. A closer look at the seller may help you in deciding whether you want to buy or keep looking.
Tip #8: Develop a Mortgage Shopping Chart
One of the biggest decisions to make before putting a contract on a home is how to finance the purchase. There are 10,000 lenders competing for your mortgage business. The days of simply walking into the community bank and negotiating with the loan department manager are over. Today, you can apply for a loan over the Internet or even use a mortgage broker to shop for your loan with hundreds of lenders. When choosing a lender, you want to avoid comparing apples to oranges. Create a chart that lists different types of loans, fees, and at least five mortgage providers (including a mortgage broker).
Tip #9: Get a Quality Home Inspection
Although it is hard to believe, more people pay for inspections before buying used cars than they do when making the biggest investment of their lives—their homes. Paying for a qualified home inspection before you buy a home isn't just spending "a little extra" for peace of mind; it's absolutely essential for anyone who doesn't want to spend thousands of dollars in home repairs.
Tip #10: Peace of Mind: Home Protection Plans
To protect both you as a buyer, as well as the seller, it is a good idea to purchase a home protection plan. What exactly is it? A home protection plan, or home warranty, is a service contract, normally for one year, which protects homeowners against the cost of unexpected repairs or replacement of their major systems and appliances that break down due to normal wear and tear. A negotiable contract between the buyers and sellers which does not overlap or replace homeowner's insurance policy, this type of warranty can save the new homeowner lots of headaches, as well as put seller's fears to rest. The warranty covers mechanical breakdowns, while insurance typically repairs the related damage. For example: if a hot water heater burst and destroyed a wall in your home, the warranty would repair the water heater and your insurance would pay to fix the wall.